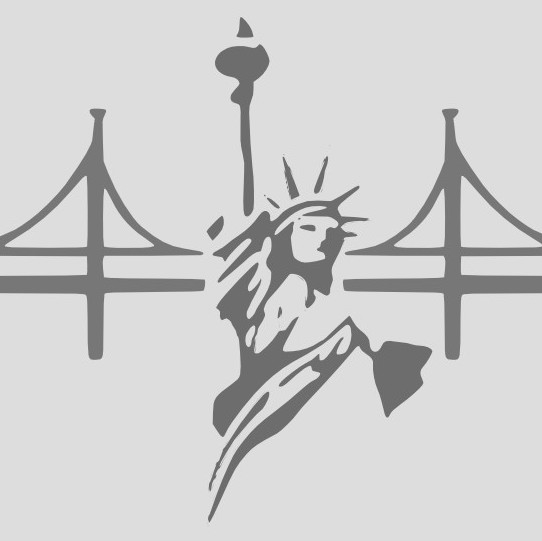 Submitted by

Thomas Busse

on 23 April 2019 - 9:06pm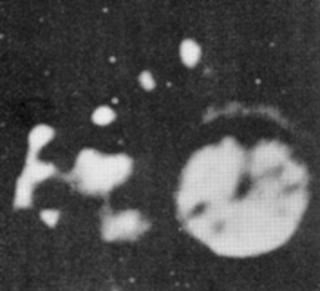 On a warm Summer day in July 1916, over one hundred thousand residents descended on Market Street in San Francisco to witness a parade for civic "preparedness" – an ostensibly grassroots and patriotic movement for American involvement in War in Europe, the Pacific, Mexico, or all three organized and funded by the "Law And Order Committee" of prominent California industrialists. As leaflets depicting babies on bayonets rained down, suddenly at 2:05 PM an explosion rung out in front of the shop of Tobacconist John Clifton at Steuart and Market streets. Six people lay dead or dying: George Lawlor, Lea Lamborn, Dr. George Painter, Mrs. Hetta Knapp, Arthur Nelson, and Civil War veteran Adam Fox. Four more would die in the days ahead. Forty were maimed – some crippled for life.
 Authorities arrived immediately. Barely fifteen minutes later, Frederick Colburn of the Chamber of Commerce and District Attorney Charles Fickert directed an off-duty Oakland firefighter to hose down the entire scene – the gore of Lawlor's head, which had been blown off, and the bits and pieces of a heavy tan suitcase seen left at 1:50 PM by two short men "dark complexioned, possibly Greek, Italian or Mexican" as described by Clifton – all washed away, compromising the evidence "to avoid distressing the public." Fickert sent Clifton away, saying he had ample witness statements including an account of Martin Swanson, head detective for both Pacific Gas and Electric and Union Railroad. William Randolph Hearst's papers ran an Extra hitting the streets at 2:45 PM running the same editorial, warning the public San Francisco was in the grip of a "Mafia of pacifists, anarchists, and coddlers of criminals" and something must be done. Two months later, a tall, ruddy-complexioned Irish-American Labor organizer "anarchist" and "socialist" Tom Mooney was convicted on the eyewitness testimony of a "gentle cattleman" named Fred Oxman and sentenced to the death penalty.
One newspaper held out against the calls for "preparedness" – Fremont Older's The Bulletin patronized by C&H Sugar magnate and religious pacifist John Spreckels – the force behind the Balboa Park beautification of San Diego. The paper on April 11, 1917, in a remarkable feat of investigative reporting, published letters between District Attorney Fickert and Oxman, showing PG&E had written, coached, and paid for the eyewitness's testimony and travel in advance of the bombing. Fickert penned back in Hearst's Examiner that the Bulletin was an "adviser of bloodthirsty anarchists … to convince you Mooney is the victim of an infamous conspiracy." Within a year, the Bulletin's shareholders were bought out, and a new executive editor pushed out Older for creating "unpatriotic controversy." Shortly thereafter, the paper closed, but by that time America had entered the war and bodies of America's best and brightest were strewn on Flanders' Field.
Strangely enough, Hearst invited Older to work at his other SF paper – The Call (once owned by Spreckels) and given editorial independence. On Friday Afternoon, November 22, 1918, two weeks after the war's end, The Call published in full a highly secret and confidential Federal Dept. of Labor report where Labor Dept. Agent George Parson installed secret wiretaps on the District Attorney Fickert's dictaphone. It revealed Fickert had fixed cases and admitted Mooney's malicious prosecution was directed by an attorney for the US Dept. of Commerce, a California supreme court justice, and was coordinated by the fledgling Federal Bureau of Investigation, founded 1908. Soon thereafter, fearing "red communism," Congress stripped the Dept. of Labor of its investigatory authority and the "Palmer Raids" took place across the nation. Later, Older would admit he promised to withhold publication until after the 1918 California gubernatorial election in exchange for the right to publish.
Nearing the Centenary of the Armistice and a day after a California gubernatorial election, Thousand Oaks and Ventura County was struck by tragedy. Young lives such as those of Cody Coffman and Alaina Housley were mercilessly cut short at the Borderline Bar in Thousand Oaks. Their families and the public deserve justice – and answers. We know at least eight off-duty officers (two "on duty" per the Oxnard Police Chief) were inside the bar to witness the events, but their identities and accounts are not known to the public. Michael Chilton, a thirty-year veteran of the force, nearly broke down in tears, recalling how major news outlets and the sheriff's Dept. refused to take his calls. We know that a state-of-the-art CCTV video system was installed at the Bar, but footage has not been released to the public. Local authorities routinely reject public records requests related to the incident. With the reported gunman conveniently suicided, there will never be a public trial to determine the facts of the case – facts needed to understand why this event occurred, to inform an accurate case history for forensic psychologists, and (more importantly) for voters as shareholders in a democracy to make informed choices about public policy to prevent history from repeating itself…again.
This year on an antipodal autumn, three minutes following yet another tragedy without awaiting the discovery and trial of facts afforded by judicial due process and the true nature of terror– this time in ChristChurch, a patriotic parliament gathered to pass a six hundred page National Security bill nobody had read, the populace egging them on knowing it was uncouth amazing Australians – and not quite interesting Kiwis – could be evil, and this would firmly ensure "Never Again" in a way a new flag never would. A firewall broke out in the media – commanded and controlled by digital media behemoths manufacturing consent based in a progressive Sanctuary City in California – and raids took place against internet radio hosts, digital content creators, independent journalists, and anyone reported confidentially and anonymously to a new government hotline for violating a newly-enacted law against contraband literature subject to a new fourteen year prison penalty. And So It Goes.
Was Thousand Oaks a sting operation gone wrong? A hoax? A false flag? Training for a false flag? Something else? Or did it happen as reported by the VC Star, Hearst Corporation, Gannett media, and prominent independent journalists and the credentialed experts would have us believe?  This could be confirmed by the now ubiquitous security video. Although the cameras did nothing to keep Justin Meek, Alaina Housely, or Cody Coffman safe, they could serve some purpose in ensuring justice – so the FBI came in and took them away to Quantico, Virginia. I, for one, grew up when images of the Rodney King beating played out repeatedly on television – public interest images of violence outweighing other considerations of privacy or emotional trauma. It brought home in visual form what many did not believe even though minority communities had complained for years - police misconduct is real. Justice is not ensured. Maybe for that reason, I found myself once again, taking the time to put up "Free Chelsea Manning" posters in the Castro. Nobody else bothered. Perhaps the folks at Equality California, Pride, the Human Rights Campaign, the NCLR, the ACLU, and all those clipboard commandos who promise to make it rain were fatigued from the last time. Perhaps they know something I never learned about social graces. Perhaps someone was tweeting about it, somewhere.
In 1932, a curious photo emerged from the SF Public Library archives: it showed Tom Mooney watching the parade on the roof of the San Francisco Eilert Building seven large blocks down Market Street from the Stuart St Tobacconist (soon thereafter redeveloped as the Headquarters of Southern Pacific Railroad). Faintly, a public clock appears in the background – its hands pointing to 2:00 PM, exactly.
Today the "Alibi Clock" still ticks away, now on the Vallejo waterfront. It keeps time accurately, no matter your opinion.
-Thomas Busse
Petition to the Civil Grand Jury of the County of Ventura (Cal. Constitution Article 1, Section 23)
Whereas, tyrants throughout history have attacked their own people to manufacture consent to take away their civil liberties in the name of security; and
Whereas, the Press has failed in its duty to inform the public regarding the events of November 7-8 in Thousand Oaks at the Borderline Bar; and
Whereas, false narratives can inspire copycat crimes,
I petition the Civil Grand Jury of the County of Ventura to investigate the mass casualty incident at the Borderline Bar and Grill.
Please Mail signed petitions to: Civil Grand Jury, 800 S. Victoria Avenue L3751, Ventura, CA 93009. Under California Law, petitions must include your name, address, and telephone number.