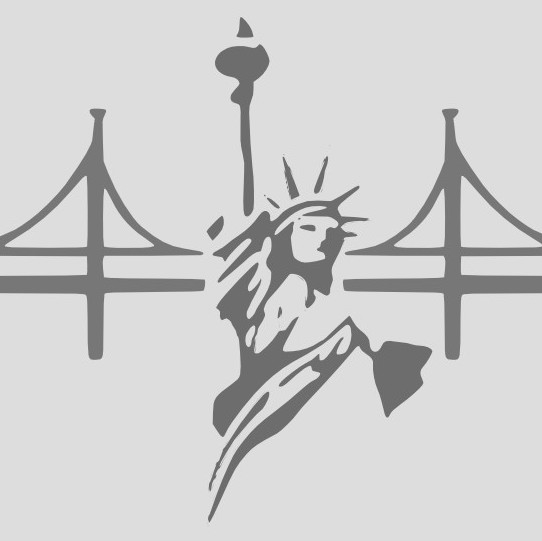 Submitted by

Libertarian Par...

on 14 July 2017 - 5:39am
"From the first day of the first congress at the moment of the passage of the first law, we became weaker. The extra-large B. Franklin said it well that you can test the strength of a society by the paucity of the pages in its book of laws. Today we are surrounded by laws—Tax Law, civil law, criminal law, Statutes, and Bills. Laws that make large and small criminals of us all. And sometimes just doin' something that you like to do that hurts no one is also criminal, or at least strongly discouraged. Seems we can't be trusted to live well and safely on our own. On our own we would all probably descend quickly into mayhem, cannibalism, and ultimately shoplifting and jaywalking. If only we could all be trusted. It is good to have such wise fathers looking out for us... Isn't it...? Whatever."
At times, it seems like the busybodies at City Hall and in Sacramento are so intent in running our lives that the American spirit of personal freedom, self-reliance, adulthood, and entrepreneurship is sadly disappearing, at least in the Bay Area. So we were pleasantly surprised to run into the quote above from a local business that truly embodies the liberty-leaning spirit that we Libertarians love—Lagunitas Brewing, which is based in Petaluma.
The company has an interesting history, not just because it started out as a typical family business in someone's kitchen and now has annual sales of $40 million and over 600 employees and sells its products in 35 states, but because of its irreverent attitude toward The Nanny State. It was such an attitude that got the company in hot water with the State of California in 2005. The ABC (Alcoholic Beverage Control) got wind of the fact that the company was allowing pot consumption on its premises, so it conducted a sting undercover operation at Lagunitas for 8 weeks to nab someone—anyone—to send a message. As founder Tony Magee put it, "Once in a while, God—the ABC—drops in and tells you he's in charge." The ABC was trying to catch anyone selling pot, but in the jovial and friendly spirit of the weekly beer tastings, they had no luck because folks were trying to share it, not sell it. Frustrated, the ABC finally conducted a St. Patrick's Day "Massacre" on Thursday, March 17, 2005, complete with handcuffs, badges, what seemed like every police car in Petaluma blocking all roads to and from the brewery according to witnesses, and cops in riot gear mode. In the end, three people were cited (two for possession of marijuana and one for possession for sale), but all charges against the three were dropped after the big hullabaloo. However, Lagunitas was charged with being in violation of Section 24200 of California's Business & Professions Code, otherwise known as "Disorderly House" Law, which is a facility that "disturbs the neighborhood or is maintained for purposes which are injurious to the public morals, health, convenience or safety." The ABC did suspend Lagunitas' license to sell beer for 20 days and placed the company on one year's probation, so that did manage to disrupt the business and threaten all the employees' livelihoods for a short while. One has to wonder: is crime so low in Petaluma that the police had no real crimes to tend to like murder, assault, and break-ins instead of harassing a small business and its patrons who were bothering no one?
We are happy to report that not only is the company thriving and growing, but again in the truly American spirit of skepticism towards overbearing government, Lagunitas had the final word on the incident. In 2006 it released a seasonal beer with the name of Undercover Investigation Shut-Down Ale, which has proven to be quite popular. Furthermore, taking a philosophical jab at the ABC for its heavy handedness, Magee designed a label aptly for the ale. The ABC agent who returned the suspended license to Lagunitas was asked by one of its employees what the agent (as a child) had wanted to be when he grew up, rather than harassing small businesses and threatening livelihoods, and the agent replied, "An astronaut." The label for Undercover Investigation Shut-Down Ale says, "Especially bitter ale in dedication to all the world's would-be astronauts."
To support this liberty-leaning business which embodies the Live And Let Live spirit that Libertarians love—and put our money where our mouth is—the LPSF will be hosting a strictly social get-together at Lagunitas in Ghirardelli Square Beer Garden in the upcoming weeks. The pop-up tent is a summertime experiment in San Francisco only open between noon and 7:00 PM Thursdays through Sundays. Let's help to make this experiment a success for a company that celebrates the original spirit of the holiday that just passed last week that most folks have forgotten the true meaning of (Independence Day). The details of the date and time of our social will be forthcoming. Please join us for lively spirits and conversation!